Live Seminar 34: Beyond the attack on Bin Laden: Implications for Regulating Future Military Operations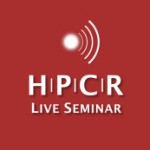 Date/Time:

June 15, 2011 -

9:00am

-

11:30am
Location:
Online, United States
Website:
https://hsphevents.webex.com/hsphevents/lsr.php?AT=pb&SP=EC&rID=3900697&...
Description:
Audio-only version:
Watch the recording at: https://hsphevents.webex.com/hsphevents/lsr.php?AT=pb&SP=EC&rID=3900697&rKey=7f051f4c4e691e20
--------------------------------------
The raid by U.S. Special Forces in Abbottabad, Pakistan that killed Osama Bin Laden raised a number of legal questions that are likely to have far reaching implications for future operations. This live web seminar focused on the legal issues that arise in situations where a decision is made to target individuals – potentially outside the immediate theater of hostilities – using military force. Analysis of these issues requires determination of what legal framework(s) properly regulates such use of force. This live web seminar identified and examined such questions, including:
• Legal justifications and counterarguments for military intervention targeting members of armed groups on the territory of another state;
• Applicability of international humanitarian law and/or human rights law to such operations;
• The implications of such operations for the evolving concept of direct participation in hostilities by civilians; and
• Whether there is a need for new norms to regulate such counterterrorism operations.
--------------------
Additional materials pertaining to this Live Seminar are available at the IHL Research Initiative Portal.
--------------------------------
Slides:
In partnership with: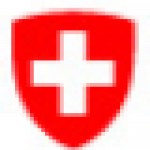 The Federal Department for Foreign Affairs (FDFA) formulates and coordinates Swiss foreign policy on the instructions of the Federal Council. A coherent foreign policy is a precondition for the effective protection of Swiss interests vis-à-vis foreign countries.
Sida works according to directives of the Swedish Parliament and Government to reduce poverty in the world. The overall goal of Swedish development cooperation is to contribute to making it possible for poor people to improve their living conditions.