Live Seminar 35: Countries in Upheaval: Developing a Protection Framework in Situations Short of Armed Conflict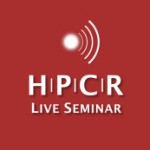 Date/Time:

July 28, 2011 -

9:30am

-

11:00am
Location:
Online, United States
Website:
https://hsphevents.webex.com/hsphevents/lsr.php?AT=pb&SP=EC&rID=4062937&...
Description:
View the recording: click here
-----------------------------------------
A range of states around the world continue to experience serious violence and social disruption without the situation qualifying as an armed conflict to which the framework of international humanitarian law would apply. Questions arise as to what international legal frameworks may apply for government and humanitarian professionals working to develop a protection strategy aimed at enhancing the security of the civilian population. Amid recent or ongoing violence in places such as Syria, Bahrain, and Kyrgyzstan, this Live Web Seminar addressed the following questions:
• What protections does human rights law provide in such contexts?
• In what ways might international humanitarian law provide a relevant framework to consider?
• What accountability mechanisms and normative protections does international criminal law provide?
• What doctrines - such as Responsibility to Protect - provide a normative or operational framework to promote protection of civilians?
Naz Modirzadeh (Associate Director of HPCR) and Dustin Lewis (Program Associate) hosted the discussion.
Presenters:
Vincent Cochetel, The Office of the United Nations High Commissioner for Refugees (UNHCR)
Sam Zarifi, Amnesty International
Professor Leila Sadat, Washington University in St. Louis
Professor John Cerone, New England Law | Boston
In partnership with: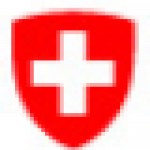 The Federal Department for Foreign Affairs (FDFA) formulates and coordinates Swiss foreign policy on the instructions of the Federal Council. A coherent foreign policy is a precondition for the effective protection of Swiss interests vis-à-vis foreign countries.
Sida works according to directives of the Swedish Parliament and Government to reduce poverty in the world. The overall goal of Swedish development cooperation is to contribute to making it possible for poor people to improve their living conditions.