Live Seminar 39: Out with the old, in with the new: Challenges ahead for the new ICC Prosecutor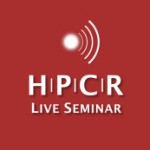 Date/Time:

December 8, 2011 -

9:30am

-

11:00am
Location:
Online, United States
Website:
https://hsphevents.webex.com/hsphevents/lsr.php?AT=pb&SP=EC&rID=4571622&...
Description:
View the recording: click here
-----------------------------------------
The election of the new Chief Prosecutor of the International Criminal Court (ICC) by the Assembly of States Parties is scheduled for mid-December 2011. The new Prosecutor will take over from Mr. Luis Moreno-Ocampo in June 2012.
As the ICC enters into its second decade of operations, the new Prosecutor will play an important role in steering the institution as it seeks to end impunity for the gravest international crimes.
Bringing together panelists with extensive experience in international criminal justice, this Live Web Seminar addressed a number of issues related to the legacy of the outgoing Prosecutor as well as expectations for the incoming Prosecutor. Questions for discussion included:
What should be the priorities of the new Prosecutor?
What challenges do the current cases and situations pose for the new Prosecutor?
Can the new Prosecutor win over the many critics of the ICC?
How should the new Prosecutor shape the identity of the ICC?
Moderated by: Jamie Williamson (New England Law | Boston) and Naz Modirzadeh (Associate Director, HPCR)

Presentation
Resources
David M. Crane, Colloquium of Prosecutors of International Criminal Tribunals, Dancing With the Devil: Prosecuting West Africa's Warlords | Current Lessons Learned and Challenges (Nov. 2004)
Kevin Jon Heller, Opinio Juris, Fatou Bensouda, The Next Prosecutor of the ICC (Dec. 2011).
Assembly of States Parties, Documents on the Election of the New Prosecutor (last updated Nov. 2011).
Report of the Search Committee for the Position of Prosecutor (Oct. 2011).
James Goldston, Open Society Blog (part of the Guardian Legal Network), Next ICC Prosecutor Should be Chosen on Merit (Sept. 2011).
The Hague Justice Portal, Four Candidates Named for Next ICC Prosecutor (Oct. 2011).
IntLawGrrls Blog, . . . & [The] African Union Endorses Bensouda (Sept. 2011).
Radio Netherlands Worldwide, Who's the Next ICC Prosecutor (Oct. 2011).
In partnership with: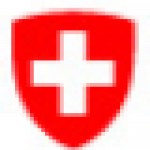 The Federal Department for Foreign Affairs (FDFA) formulates and coordinates Swiss foreign policy on the instructions of the Federal Council. A coherent foreign policy is a precondition for the effective protection of Swiss interests vis-à-vis foreign countries.
Sida works according to directives of the Swedish Parliament and Government to reduce poverty in the world. The overall goal of Swedish development cooperation is to contribute to making it possible for poor people to improve their living conditions.