Human Security Network
Website:
This project provided policy and communications support to the Human Security Network, a multilateral group of states focusing on promoting human security strategies in foreign policy. HPCR supported the Network in its efforts to develop common priorities, policy positions, and concrete strategies on human security issues. Working in close cooperation with the rotating presidency, the Program highlighted key policy issues of interest to the Network by creating an electronic database of current research and by launching a quarterly news bulletin. The HSN bulletin documented news from member countries as well as new literature and resources on human security. HPCR also supplied early management of the Human Security Network website (www.humansecuritynetwork.org). Formed in 1998, the HSN now comprises Austria, Canada, Chile, Costa Rica, Greece, Ireland, Jordan, Mali, the Netherlands, Norway, Slovenia, South Africa (observer), Switzerland, and Thailand.
In partnership with: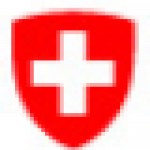 The Federal Department for Foreign Affairs (FDFA) formulates and coordinates Swiss foreign policy on the instructions of the Federal Council. A coherent foreign policy is a precondition for the...